Dogs (not old ones!) Well Murray has been looking at a dog for himself. He found one - a gorgeous puppy called Reuben. He is a Neo mastiff (a
neo pet
?lol) But unfortunately we didn't have the right training to adopt him :( because he is such a big dog we had to have special training.
Ain't he cute?!
Children - Jaana was badged yesterday with her sport house captain badge!! It is such a good looking badge this year. So very proud of her and her bestie was badged a captain for another house... rivals in sport best friends in every other way! (our Jaana is on the left)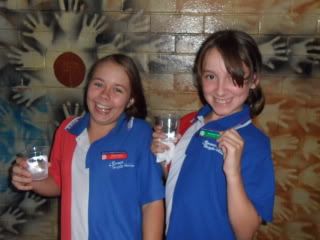 Wine - (not watermelon wine! lol) I had two glasses of Moscato (kiss and tell) and all of a sudden I got the worse anxiety attack I'd ever had! It was scary! Doubled over with a pain in my chest that went round to my back. I felt like I was being crushed! I got over it about 15 minutes later after a hot shower. terrible terrible feeling and from where? I have no stress?! how bizarre!!!
And what the hell are these??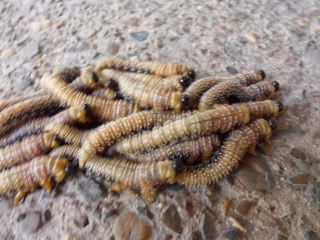 As soon as they felt any vibration near them all their little tail ends would start moving up and down like fish ROFL so funny! The chickens wouldn't eat them either... I wonder what exactly they turn into?! are they case moth caterpillars anyone know??
*SHRUG* beats me!
and now a scrappy share. A few cards I have made in the past week...