First I wanna say, if you can't see any photos here can you PLEASE let me know. I'm not uploading from my computer or phone this time, and I'm not sure if because my photobucket account is private they will work or not. Thank you!
Well now I should probably show you why I will never try the string thing to cut another bottle - EVER!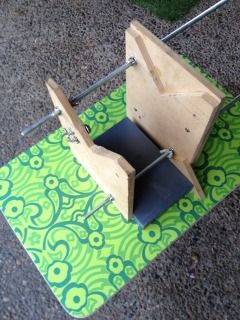 Muz helped me build this jig!!
It works brilliantly!
OK, so anyways,
I have been making signs for the property. And I have seen many signs for the laundry that has three pegs (3? pfft!!) on it and writing that says "lost Socks" well here is mine for our laundry...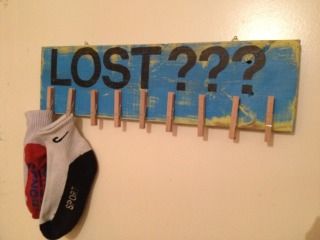 LMAO! Three pegs. We have five people in this house that need socks (if I'm not working I don't wear them... I have a pet hate for socks and I hate that in this hot climate of ours the kids still have to wear socks and sneakers for school! When I was in primary school we were allowed to wear thongs in Summer! But I guess that was when the focus was on education not fashion *rolleyes* don't even get me started!
We got a new kettle yesterday and I just love it!! $40 at K-Mart. And I found a new coffee and it's simply amazing! Vanilla Moccona NOMNOMNOM!!!
there is a bit more to go here but I will do it later - off to have coffee with my mama :)